DARPA creates synthetic creatures that can never die. Microsoft finally patches a 17-year-old bug. deleteyouraccount.com helps you properly delete your identity on various websites. All this plus the Fark Headline of the Week, the Question of the Week, and Bonertron.
Why aren't you here?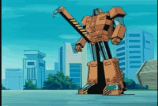 Community content is available under
CC-BY-SA
unless otherwise noted.